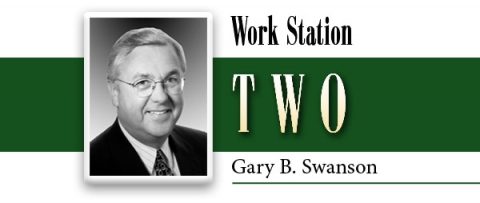 ​
Repurposed Churches
Dayton, Maryland, has no center. It isn't a town or a village or even a hamlet. It is rolling fields of corn and soybeans, grassy pastures for cattle and horses, thick copses of maple and oak and poplar. Here and there, where necessary, two-lane country roads adhere to property lines and sometimes cross one another, where there may be a gas station and a pub, a barber shop or a country chapel. Except for the late-model autos coursing along these roads, it is a drive through a hundred years ago.
As it happens, Dayton has two century-old country churches, about a mile apart, both on the north side of Triadelphia Road. Both are beautifully maintained: fresh white paint on the clapboarding, trim black open shutters, friendly deep-red double front doors.
And there is something further that these two country churches have in common, something more fundamental. Both have gone commercial. They have been repurposed. One now houses a flower shop; the other, the offices for a small interior-design business.
Without in any way disparaging the commercial endeavors of either of these two particular ventures, still there must be at least a question about where the sense of mission has gone with which these two country churches were first erected out there.
It may be observed, of course, that through the decades, as demographics have moved ever cityward, there has been a gravitation to larger, more commodious places of worship. This would be only a natural result of urbanization. But there are surely other—even more compelling—forces at play in the human heart.
Similarly, a magnificent stone Anglican church, of the Grecian style of architecture and of the Doric order, stands at St. George's Parade, near the heart of the city of Wolverhampton, England, population of about a quarter million souls. Its clock and steeple have towered over the street near the railroad station since 1830. Yet, after its closing in 1978, it too was repurposed.
St. George's Anglican Church—the building—is now a branch in the Sainsbury's ("Live well for less") chain of supermarkets. In addition to groceries, it offers also the full services of Sainsbury's Bank. And it is only one of possibly thousands of examples, worldwide, that suggest that there is certainly more at play in the state of Christian belief.
There is, of course, nothing inherently holy about a church structure itself. The nails and concrete, walls and windows, clocks and steeples, have no intrinsic spiritual quality. But assembled carefully and prayerfully together, these materials had symbolized the sacred expression of faith of their respective congregations.
The importance of churches, of believers brought together in a specific place because of their shared faith, is clearly implicit in that so much of the New Testament was addressed to congregations. Though they may have made mention of some individuals, the apostle Paul wrote heartfelt letters to churches in Rome, Corinth, Galatia, Ephesus, Philippi, Colossae, and Thessalonica.
Peter and James also wrote inspired dispatches to Christian congregations throughout the diaspora. Peter makes clear his intent that his letters of counsel are addressed to more than a few notable individuals: "to the pilgrims of the Dispersion in Pontus, Galatia, Cappadocia, Asia, and Bithynia" (1 Peter 1:1).1
 It is also clear that this canon of exceptional New Testament Epistles was not intended for the mere upkeep of church structures. (Though there are varying estimates, the earliest Christian church buildings appear to have been constructed around the end of the third century A.D.). The epistles of the New Testament focused, rather, on the maintenance of church faith and life.
The Epistles sought to address the spiritual and doctrinal structure of the church, as it was being lived by individual human beings. In introducing the Epistle to the Romans, for example, the Andrews Study Bible notes: "It seems likely . . . that those who founded the Roman church were not apostles like Paul and Peter, but ordinary Jewish Christians who probably belonged to lower social and economic levels of the Roman society. The names that appear in Romans 16 give us an insight into the makeup of the Roman church. Many Roman Christians appear to have been slaves or former slaves from the east. However, it should be remembered that many Roman slaves were highly skilled and educated people."2
It may be interesting just to exercise a little imagination in browsing through those names in Romans 16: Phebe, Priscilla and Aquila, Epaenetus, Mary, Andronicus and Junia, Amplias, Urbane, Stachys, Apelles, Aristobulus, Herodion, Narcissus, Tryphena, Tryphosa, Persis, Rufus, Asyncritus, Phlegon, Hermas, Patrobas, Hermes, Philologus and Julia, Nereus, and Olympas (vss. 1–15).
There are, of course, other lists of names in Scripture. But few of them convey the same personal overtones that seem to have come from Paul's caring memory of these particular people in this particular church.
Those who have studied closely this diverse series of names have suggested a few intriguing observations. At least six of them are women. Phebe was probably the bearer of this letter. Though many of them were common names of the time, 13 of those in this list "occur in inscriptions or documents which have to do with the Emperor's palace in Rome."3 Given the unusual inclusion of the names of sons, Rufus and Alexander, in the account of Simon the Cyrene's bearing the cross for the Christ (Mark 15:21), the Rufus in this letter to the Romans may well have been Simon's son.
And then, of course, there is Priscilla and Aquila. The story of their service is more documented in Scripture than that of any of the others. When Emperor Claudius banished all Jews from Rome, this couple had removed to Corinth (Acts 18:2). Paul worked with them as a tentmaker (vs. 3). When Paul left Corinth for Ephesus, Priscilla and Aquila accompanied him (vs. 18). When the scholar Apollos came to Ephesus and began to make presentations in the synagogue, they "took him aside and explained to him the way of God more accurately" (vs. 26). After Paul left Ephesus for work elsewhere, he sent his greetings and encouragement back to them (1 Cor. 16:19). In Paul's last Epistle, the second one to Timothy, he sends encouragement again to Priscilla and Aquila in Ephesus. And, interestingly, four of the six times this couple are mentioned in the New Testament, Priscilla is named before her husband.
Of all the other faithful Christians whose names occurred to the apostle Paul in Romans 16, there are only teasingly suggestive possible connections with the budding Christian culture of the time. Whatever it was that brought these particular names to Paul's mind and prompted their honorable mention, it was, above all, a recognition of their service to their Savior. And though their names, like old churches, may have been borrowed and repurposed by countless generations since, the spirit of their love lives on into eternity.
NOTES AND REFERENCES
1. All Scripture references in this editorial are quoted from the New King James Version of the Bible.
2. Andrews Study Bible (Berrien Springs, Mich.: Andrews University Press, 2010), 1465.
3. William Barclay, The Letter to the Romans (Philadelphia: Westminster Press, 1975), 212.