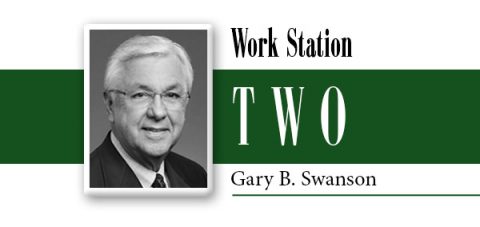 Fifty Most Influential Biblical Figures
As part of the ongoing popular fondness for top 10 lists—and sometimes projected lists to include many more than 10—appeared a recent publication from National Geographic, a traditionally monthly periodical that has also taken up the production of one-off thematic special issues on natural history, science, history, and even religion. Among these is a recent 50 Most Influential Figures of the Bible. Yellow-framed and lavishly illustrated, as you would expect from National Geographic, it offers an interesting lineup of mostly heroic characters from the Old and New Testaments.
It may make a thought-provoking project sometime to ask a Sabbath school class, chalk in hand, to put together on a blackboard the biblical heroes that they would include in such a list. I intend to do this sometime soon.
But this particular publication teases in a cover blurb: "Witness Their Lives and Impact/Rediscover Timeless Stories/Explore Exquisite Artifacts." And then it recounts, chapter by chapter, most of the usual standouts that you might expect: Jonah, Joseph, Moses, David, Peter, and Paul. And, of course, Jesus Christ Himself—twice, actually, as there is a second chapter entitled "The Messiah." In many cases, these usual heroes, setting decidedly aside the patriarchal tradition and probably wishing to be a little more current as to cultural roles of gender, are often included with their significant others: Adam and Eve, Abraham and Sarah, Zechariah and Elizabeth, Joseph and Mary. Some are listed in groups: Jacob and his sons, the prophets of ancient Israel, the 12 apostles. There are also some maybe surprising biblical characters from among what might be considered the less luminary: Aaron, Zipporah and Jethro, Deborah, Mary Magdalene, Stephen, Timothy.
And, given the interest in the treatment of Scripture as an artifact of history or literature, there are some antagonists: Hagar and Ishmael, Pharaoh, Judas Iscariot, Caiaphas, and Pilate.
So, when the reader arrives at the end—page 111—of this worthy suggestion for the coffee table, it may be time to sit back and consider who has been left out—and why. For me, there are two who are missing: Daniel and John. It may be that these two occur to me because they are so prominent in Adventist thinking; they are distinctive especially for their emphasis on prophecy and the time of the end. The books of Daniel and Revelation are, after all at the very center of Adventist identity. On the back cover of 50 Most Influential Figures of the Bible is a beautiful full-color advertisement for other relevant titles from National Geographic. One of them is Who's Who in the Bible. Maybe Daniel and John will be there. You think?
But there may be yet another figure missing from the 50 most influential of the Bible, though to suggest it may be fraught with controversy. Written and illustrated from an obviously secular worldview, it probably should come as no surprise. But shouldn't God be in there somewhere? Shouldn't He be right at the very beginning, even before Adam and Eve?
Well, no, some may say, because God isn't truly a figure in the historical sense as all the chosen 50 seem to be. And others may point out that the individuals in the book are human. How, exactly, would He fit in? How would one go about describing Him in the same way as those He created?
But considering that God created humankind in His own "'image,'" in His "'likeness'" (Gen. 1:26, NKJV), does this not suggest Him as a figure of some form? The concept of imago Dei, in fact, has generated close study and sometimes debate through the centuries.
Jesus said, "'Anyone who has seen me has seen the Father'" (John 14:9, NIV). This, and similar scriptural evidence, has led some to conclude that humans actually look like God physically. A closer examination of the context of Jesus's statement, however, suggests a different focus. He was answering a request from Philip: "'Lord, show us the Father'" (vs. 8, NIV). The disciple was obviously not asking Jesus to literally show them a physical representation of God. He wasn't looking for a description of corporeality. This is clear in Jesus' answer when He says, "'At least believe on the evidence of [my] works themselves'" (vs. 11, NIV). Philip was asking for proof that God exists: "Show us that God is really there!"
So, Jesus here appears to be appealing to His own disciples—the inner circle of 12 specially selected and carefully trained candidates, including Philip and Thomas—to judge God's existence by the miracles that they had personally witnessed Jesus to perform. This would seem to be conclusive, compelling.
Yet it is interesting that Jesus would seemingly offer His miracles as proof. Later, after His resurrection, without doubt the greatest miracle of all, He chides those very same disciples for their disbelief: "'Blessed are those,'" He said, "'who have not seen and yet have believed'" (John 20:29, NKJV).
William Barclay recounts the thoughts of "a recent writer [who] said that Luke in his gospel 'domesticated God.' He meant that Luke shows us God in Jesus taking a share in the most intimate and homely things. When we see Jesus we can say: 'This is God living our life.' That being so, we can say the most precious things about God."* And the very Son of God going about the everyday experiences of human existence, enduring the sweat of exertion, bearing the sadness of loss, suffering the embarrassment of rejection, undergoing the search for acceptance and love, must have surely seemed to Jesus the embodiment of proof of God Himself.
Whether the one God may be included as one of the 50 most influential biblical figures is, of course, not dependent on the titles of the chapters in this special issue of the National Geographic. His name—His unquestioned existence—appears throughout the publication; hardly a paragraph goes by without reference to God's role in the historical affairs of humankind. He is transcendent in the text and in the story.
*William Barclay, The Gospel of John (Philadelphia: Westminster Press, 1975), 2:159, 160.